Current Position::Home » product » Vacuum Processing Units
Vacuum Processing Units - UNIMIX
EKATO SYSTEMS GMBH
Engineering and production of processing units for the personal care, cosmetic, pharmaceutical, chemical and food industry.
The EKATO SYSTEMS vacuum processing units are ideally suited for a wide range of applications, mixing and homogenizing of liquids or high viscous materials (UNIMIX), as well as for mixing and drying of solids (SOLIDMIX).
*Professional scale-up technology
*patented homogenizing technology.
For more details about our machines, you are most welcomed to contact us @86-20-3809 4944 or
mail to : info@dsolution.cn, thank you for your attention.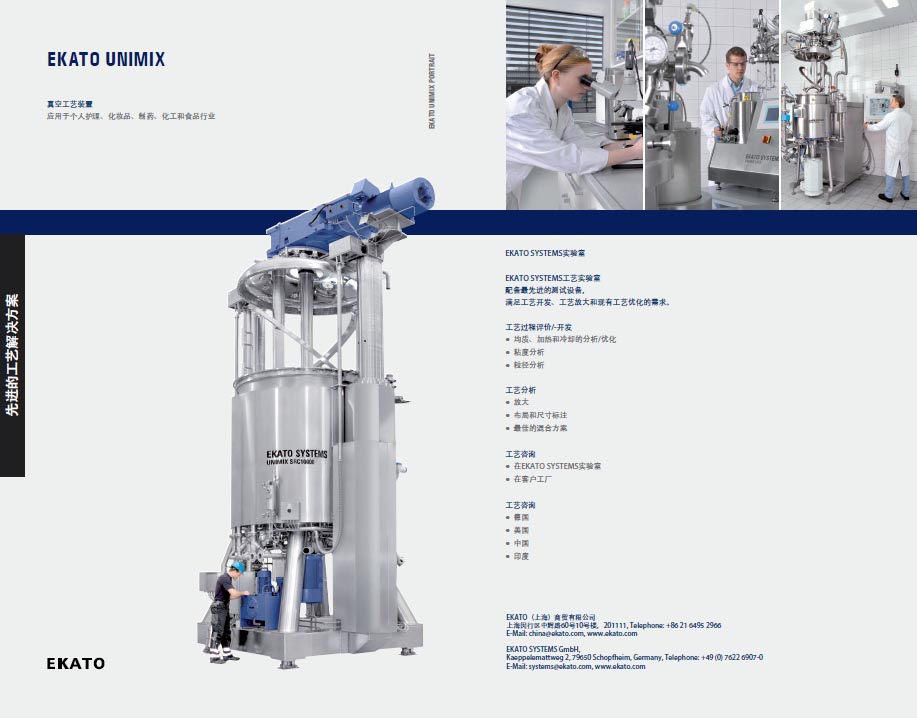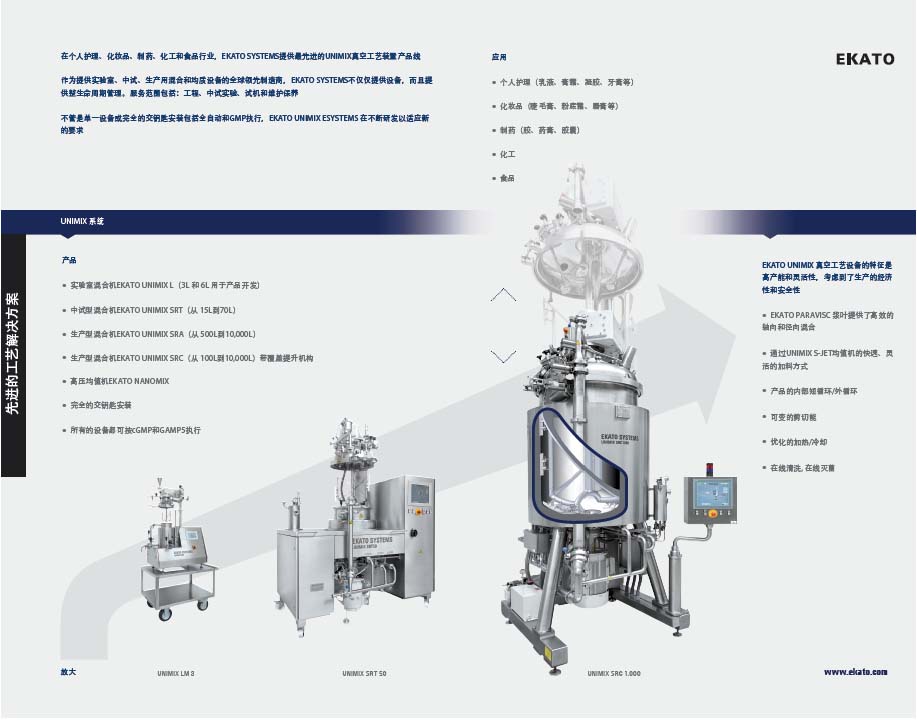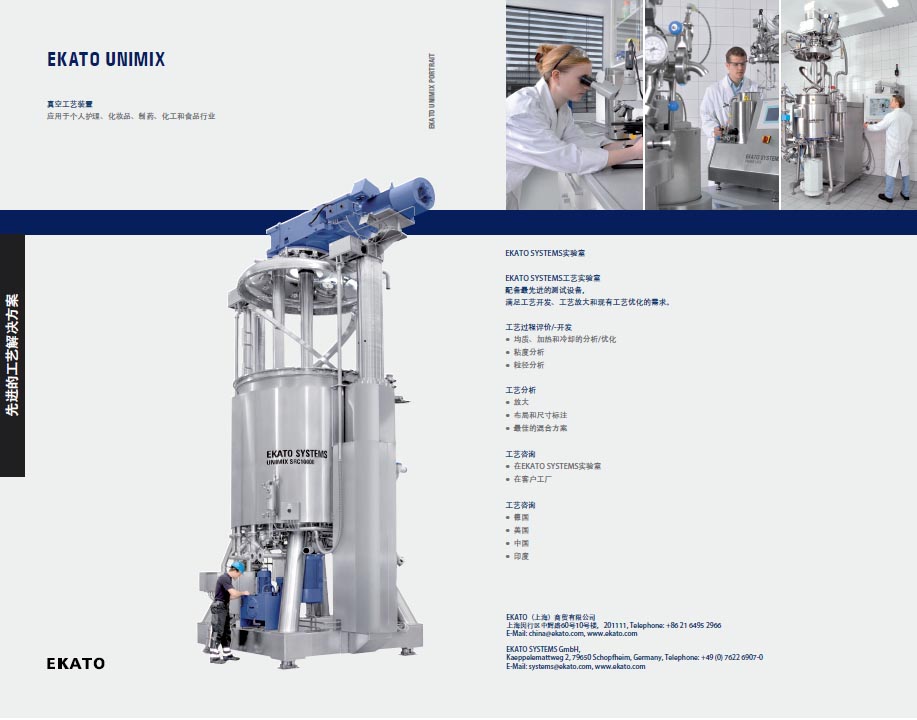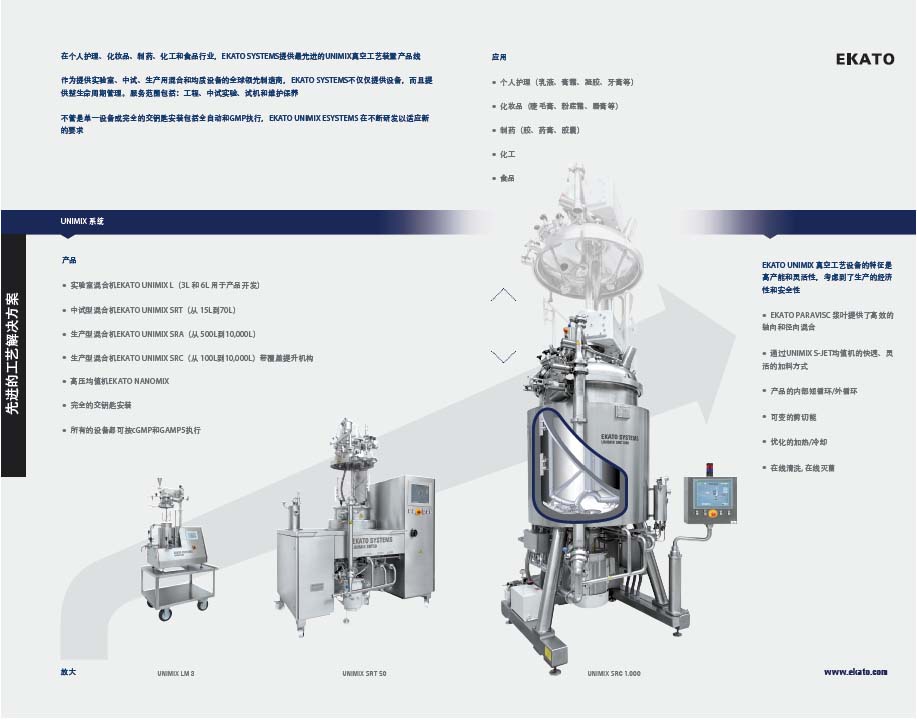 Guangzhou D&S Integrated Technologies Co., Ltd copyright 2015 COPYRIGHT ALL RIGHTS RESRVED
Address: RM3507, East tower, Yangcheng International Commercial Center, No.122, TiYuDong Road, 510620 Guangzhou, PRC
Tel.:020-38094944 Fax:020-38094944-802
粤icp备15031165号